Unfortunately, you've missed this event.
But don't worry, if you'd like to discuss how you can secure your sensitive data with Microsoft EMS please do get in touch via the form to the right and a member of the team will be arrange a time to
As services and data migrate to the cloud, protecting this data is more important than ever. Data leaks can be extremely damaging to companies and their brands, and put them at risk of heft fines. The loss of critical Intellectual Property and other sensitive information to competitors or clients is a risk that many companies run today – without knowing that new technology solutions can help secure and protect your sensitive data, whether it lives in your datacentre, in the cloud, or even on one of your client's computers.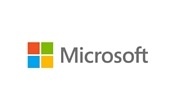 Event sponsored by: